Tunisia's Interior Minister fired after deadly migrant boat accident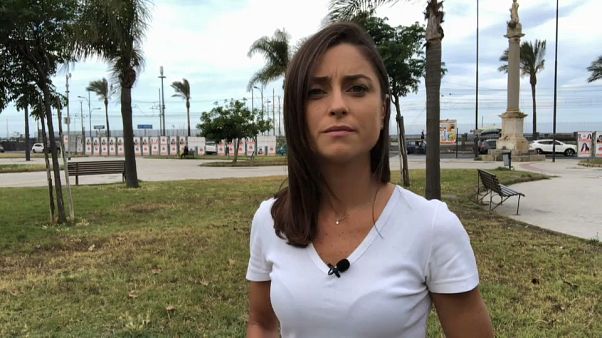 Lotfi Brahem has been fired from his role as Tunisia's Interior Minister following the worst migrant boat accident in recent years.
At least 68 people died and dozens are still missing after a boat packed with around 180 migrants sank off the Tunisian coast on Sunday (3 June).
The United Nations says the death toll will likely rise to over 100.
Most people on board were Tunisians trying to escape unemployment and an economic crisis in the country.
Since the start of 2018 almost 650 people have lost their lives in the Mediterranean Sea.
Euronews reporter Anelise Borges is in the Italian port town of Catania in Sicily where she is about to join a Médecins Sans Frontières (MSF) rescue mission in the Mediterranean.