Watch: Dutch PM Rutte applauded after clearing up own coffee spill
Comments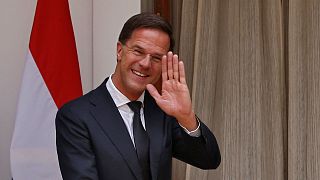 Is this something you can imagine the leader of your country doing?
Mark Rutte, prime minister of the Netherlands, has been praised for taking the time to clear up his own coffee spill.
He was filmed knocking the hot drink over as he went through security barriers at the Dutch parliament.
Rutte, perhaps conscious he was on camera, went to lengths to find a mop and clean the mess up.
He was applauded by cleaning personnel before they showed him how to adjust the mop's height to suit the tall prime minister.