Nine migrants have died after a speedboat sank
Comments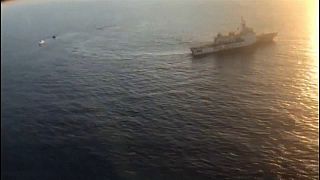 Nine people, including six children have died after a speed boat carrying 15 refugees sank.
It happened off the coast of Turkey's southern province of Antalya on Sunday.
That's according to the Turkish coastguard.
Five were rescued by the local maritime security authority and fishermen.
Search and rescue operations are continuing for one refugee believed to be missing.
The International Organisation for Migration has reported 606 people are estimated to have died already this year in the Mediterranean.
Over 7,000 (7,087) migrants and refugees on the three Mediterranean routes have been registered as arrivals just in the month of April.
The migrant crisis peaked in Europe in 2015 after wars in Libya and Syria.