Cows 'herd' for the mountains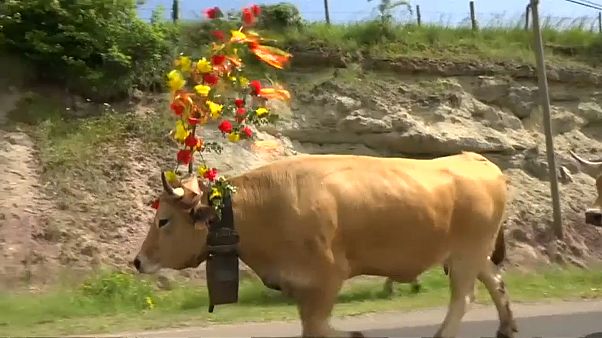 It's that time of year, when cows don headdresses and bells, and are herded up the mountain roads to greener summer pastures.
Well it is in southern France. Farmers in the Occitan region in the country's southeast lead the annual move, known as a 'transhumance'.
"It's almost a holiday for us, it's like we take leave for six months," says Maxime Puech, a breeder from Rodelle. "They (cows) will eat fresh grass, grass of better quality than in the valley, it allows us to be able to harvest the food for next winter."
The farms around Saint-Chely-d'Aubrac annually parade the cows and organize festivities to celebrate the event.
With some walking more than 60 kilometres over two days - much of it uphill - it must be a welcome relief when they arrive.