Trump raises fears of US tariffs on car and truck imports
Comments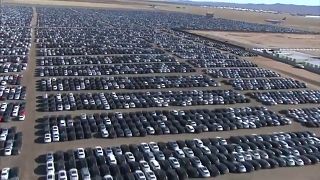 US President Donald Trump could impose tariffs on foreign cars and trucks similar to those imposed on imported steel and aluminum in March.
An investigation has been launched into the national threat posed by these imports, the first step toward imposing the tariffs.
The move would be a massive blow for Germany's luxury carmaker Volkswagon. Audi and Porsche export large quantities of vehicles to the American market.
Trump has repeatedly pledged to revive American manufacturing as part of his 'America First' trade agenda.
Before the investigation, Trump tweeted:
Higher tariffs could be particularly painful for Asian automakers including Toyota,Nissan and Hyundai, which count the United States as a key market.
Roughly one-third of all U.S. vehicle imports last year were from Asia and the announcement sparked a broad sell-off in automakers' shares across the region.