U.S. and China trade war is on hold
Comments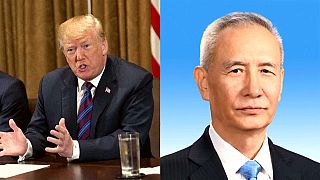 The U.S. trade war with China is on hold.
It comes after both countries dropped their tariff threats to each other, according to a joint statement, while the world's largest economies work on a wider agreement.
China will import more energy and agricultural commodities from the United States to close the $335 billion annual US trade deficit with the country. They've offered to make structural reforms, such as lowering tariffs and non-tariff barriers.
It'll allow the United States to export goods worth billions of dollars more.
During an initial round of talks earlier this month in Beijing, Washington demanded that China reduce its trade surplus by $200 billion. But no dollar figure was cited in the joint statement.