An Ebola vaccination campaign starts on Monday in DR Congo
Comments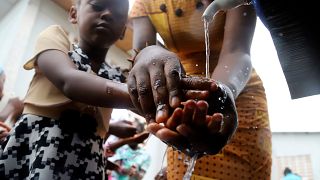 An Ebola vaccination campaign will begin Monday in the Democratic Republic of Congo.
4,000 doses of the vaccine were shipped to Mbandaka over the weekend after the country is facing its ninth outbreak.
There have been four instances which tested positive in the Wangata neighbourhood and there are another two suspected cases.
Medical charity Doctors Without Borders has established an isolation ward at a hospital there.
The Wangata Hospital Director, Doctor Mazibu Hilaire says, "The building does not conform to international regulations but we have reorganised it ... to make sure there is no contamination for the staff and the patients, since there are patients that come here who are either suspect or probable cases or those who might be confirmed later".
The Kinshasa government reported the outbreak on May 8, one day after two samples tested positive.
Congolese Red Cross volunteers bury a possible Ebola victim in Mbandaka last Thursday (May 17).
The World Health Organization (WHO) says the deadly disease has killed 25 people since early April.