DR Congo confirms new outbreak of Ebola virus
Comments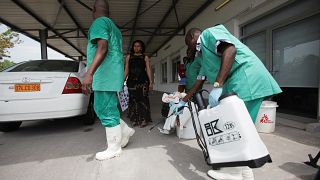 The Democratic Republic of Congo has confirmed the first death in a new outbreak of the Ebola virus in the central African country on Thursday.
Health Minister Oly Ilunga said that a further 11 people had been infected, including three medical staff.
The DRC Health Minister, Oly Ilunga, said: "The ministry deployed a first team of twelve experts who arrived in Bandaka on Wednesday, May 9th, in order to start the first investigations and to organise the response in the field."
This is the ninth time the disease has been recorded in the Democratic Republic of Congo since it made its first known appearance in the 1970s near the country's Ebola river.