Kalidou Kasse: The versatile artist
Comments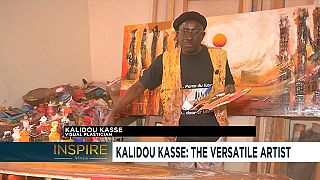 His longevity in the art sphere has nothing to envy to that of Jeff Koons or Gehrard Richter.
A critically acclaimed painter and sculptor, Kalidou Kasse has been debunking the myth of the starving African artist for years, by showcasing his versatile work at home in Senegal, and abroad.
The man who is nicknamed « The brush of the Sahel » showed our correspondent Idelette bissu around his creative space.. where ideas and messages are delivered on canvases.