Financial solution to the generation divide
Comments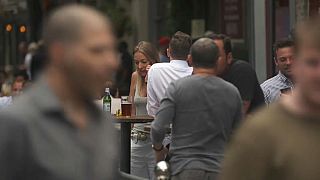 A think tank in the UK wants to give every British person £10,000 pounds or €11,500 euros when they turn 25 to find housing, return to education or start a business.
The Resolution Foundation claims the Citizen's inheritance will redistribute wealth from so called baby boomers born between 1946 and 1965 towards those born between 1981 and 2000, the millennials.
It would be funded by changes to inheritance tax.
Generational inequality has become a hot button issue in major economies around the globe as younger people struggle financially while their parents and grandparents accumulate vast wealth.
The Foundation also suggests an extra 2.5 bn euros for the NHS to address an estimated unmet care need for over one million people aged over 65.