Avicii's family say he "could not go on any longer"
Comments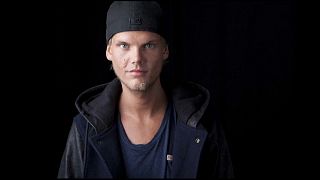 The family of the Swedish DJ Avicii has issued a statement in which they say he "could not go on any longer."
They describe the 28 year-old musician as an "over-achieving perfectionist" whose lifestyle led to extreme stress.
He had always spoken openly about his struggles. In an interview in 2015 he said: "To me it feels like going from being normal to being, like, very down because of all the work. So much workload, you know, and so many trips to the hospital and back and forth. There was so much going on at the same time."
Avicii, whose real name is Tim Bergling, was found dead in his hotel room in Oman last week.
Fans gathered in Stockholm where church bells played his track "Without You."
The cause of his death has not yet been confirmed.