Cristiano Ronaldo accused of using offshore firms in Luxembourg and Jersey
Comments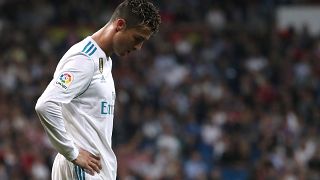 Cristiano Ronaldo has used more offshore firms than previously thought.
Documents provided to Der Spiegel by the whistleblower platform Football Leaks, suggest that the Real Madrid player operated a holding in Luxembourg and a trust in Jersey in 2015.
The German magazine also says that tax investigators from Spain, Britain, Ireland, Cyprus and the Netherlands are examining the affairs of the player's agent Jorge Mendes.
The forward is the "sole beneficial owner" behind the structure but has not been accused of wrong doing,
There is nothing illegal in using offshore companies, provided tax is paid on income generated. It is not known if the player has done this.
There is, however, no mention of a Jersey trust in his tax declaration for 2015.