Russia's Lavrov uses Libya and Iraq to warn against Syria intervention
Comments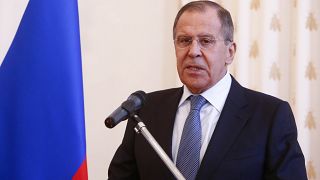 Russian Foreign Minister Sergei Lavrov said on Friday he hoped that there would be no repeat of the experience of Libya and Iraq in the Syria conflict.
"God forbid anything adventurous will be done in Syria following the Libyan and Iraqi experience," Lavrov told a news conference on Friday, which is being held after a meeting with his Dutch counterpart Stef Blok
Lavrov said that even the smallest miscalculation in Syria could lead to new waves of migrants and that ultimatums and threats do not help the dialogue.
It comes as the US and other European allies are considering a military strikes in Syria in response to an alleged chemical weapons attack by government forces.
Russia is Syria's most important military ally in the country's civil war.
Watch the press conference