"Lost in Space" makes a comeback courtesy of Netflix. The new series starts on April 13
Comments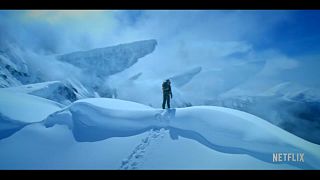 More than 50 years after it appeared TV screens, the iconic US sci-fi family drama, "Lost in Space" is getting a new life as a series on Netflix.
Loosely based on the old "Swiss Family Robinson" classic novel, it tells of the adventures a space-age family after their ship crashes on an unknown planet.
The new-look "Lost In Space" is said to pay homage to the original show, which ran from 1965-1968.
British actor Toby Stephens, who plays the father John Robinson, said "Well there's great TV around but a lot of it is really depressing. It's great stuff but it's really dark and kind of dystopian. I think what's great about this show is that it's very aspirational, it's very positive and has a positive message, not just a fun piece of sci-fi and adventure but it also has this positive message about family and humanity which I think we need at the moment."
"Star Wars' actor Mark Hamill showed up to the premiere in Los Angeles together with some of the original cast.
'Lost in Space' launches on Netflix on April 13.