EU agrees to recall bloc's envoy to Moscow for consultations
Comments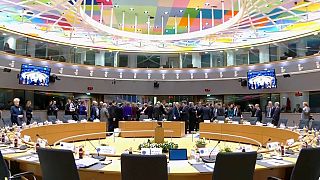 The EU has backed Britain in blaming Moscow over a nerve agent attack on a former Russian spy in England
In a solid show of support, leaders have agreed to recall the bloc's envoy to Moscow for consultations.
British Prime Minister Theresa May has been asking other nations to match her decision to expel Russians over the attack.
Chairman, Donald Tusk said in a tweet, there "was no other plausible explanation" for incident in Salisbury.