Workers in nine European countries 'earned less in 2017 than 2010'
Comments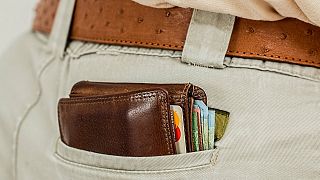 A study assessing wage growth among European workers has found that salaries have tumbled by as much as 20 per cent between 2010 and 2017.
Out of nine countries that saw an overall fall in pay over the last seven years, workers in six of them – Italy, UK, Spain, Belgium, Greece and Finland – also earned less in 2017 than they did in 2016.
The paper, called Benchmarking Working Europe 2018, was published by the European Trade Union Confederation (ETUI) on Monday. It examines workers' 'real wages' – the value when cost of living is taken into account – among EU member states and Norway over the last decade.
As of 2017, Greek employees suffered the biggest plunge in pay since 2010. Their earnings had dived by 19% in total, while Cypriots' saw a 10% deduction on average. In Finland, workers' wages had decreased by 1% in seven years, yet still suffered a 2% dip from 2016 to 2017.
Meanwhile, employees' wages across Eastern Europe have flourished. Bulgarians pocketed a 55% increase in average pay between 2010 and 2017, while Latvians took home an extra 44%.
Explaining the dip in wage growth in the rest of the bloc, the study points to poor investment, labour market deregulation, and fiscal austerity in the wake of the global financial crisis of 2007 to 2008.
Labour reforms which weakened employee and trade union rights are cited as a further "obvious" reason for the fall.
ETUI researcher Torsten Müller told Euronews: "In many southern European countries we saw cuts and freezes of public sector wages, freezes of the minimum wages and in particular the dismantling of multi-employer collective bargaining.
"In other countries such as the UK, the reasons were continuing austerity policies and in particular the public sector pay cap, labour market changes and ... zero hour contracts and other forms of precarious employment which put workers and trade unions in a weak bargaining position.
"Another underlying reason could be that productivity figures were not tremendously good which obviously also limits the room for negotiating high wage increases."
The global recession, triggered by a housing bubble and subprime mortgage crisis in the US, prompted EU economies to shrink as they tried to re-balance their books.
National debt and unemployment soared in many member states as businesses struggled to stay open amid lower consumer spending. Europe's manufacturing and tourism industries also suffered in the fallout.
But years on, "working people in many large countries are still worse off than before the crisis and are still losing out", said Esther Lynch, Confederal Secretary at the ETUI.
"Now is the time to consider far stronger action to promote the best means of achieving fair and sensible pay increases – negotiations between employers and trade unions," she added.
"EU public procurement rules should require contracts to be offered only to companies that are covered by collective agreements."