Israel admits to destroying a nuclear reactor in Syria in 2007
Comments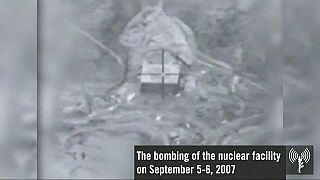 Israeli intelligence reports concluded that the reactor had been under construction with North Korean help and was months away from activation.
For Uzi Rabi, director of Moshe Dayan Centre for Middle Eastern and African Studies at Tel Aviv University, the fact that Israel publicises being behind the attack in 2007 in Syria is aimed at Iranian eyes or Iranian ears.
"What Iran is doing in Syria is broadening up its military infrastructure, and I think that Israel, having realised that it is fastly approaching the red line, is trying to publicise what should be published in order to give Iran a kind of warning sign."
The strike happened on the 6th September and had already been extensively reported abroad and discussed by US officials.
Israel's admission comes after military censors lifted a more than 10-year order that had barred Israeli officials from discussing it and says it's a message to others.