Putin critic says Russian state 'obvious culprit' in Skripal case
Comments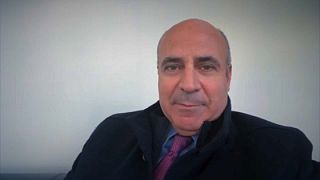 British businessman Bill Browder says he fears for his life after the poisoning of a former Russian spy.
The Kremlin critic told Euronews that he thinks Moscow is behind the attempted murder of Sergei Skripal and his daughter, Yulia.
Browder said in an interview with Euronews: "The obvious culprit is the Russian state and Vladimir Putin ... this is not a crime that could be committed by a criminal group, only states have access to chemical weapons and this has parallels to the Litvinenko murder."
Browder claims he was himself threatened by Russia at the world economic forum this year.
He said: "Ive been threatened by Dmitry Medvedev, the Russian Prime Minister, who said at Davos: It's a shame that Sergei Magnitsky (my lawyer) is dead and Bill Browder is still alive and running around."
Russia has not replied to our request for a comment.
The American-born businessman said his problems began after he exposed corruption in Russia.
He said that he ran an investment fund in the country in the nineties and said his main investment strategy was: "researching corruption in the companies I was investing in and exposing it to the international media."
He says threats came after he initiated the Magnitsky act, which imposes sanctions on people involved in the death of his lawyer Sergei Magnitsky.
Six countries have now passed the act, which he says has angered Vladimir Putin.