Lawyer asks Twitter to clear client - with bottle top
Comments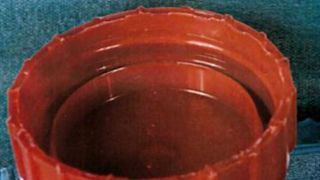 -
A French lawyer has appealed to Twitter users to help him clear a client by identifying a red bottle top.
Patrice Reviron, who practices in Aix en Provence, shared a set of pictures on social media on Monday, asking for help to discover the origin of a 4cm wide, red plastic cap.
"Calling Twitter. Identifying the origin of this bottle top (found in 2010) and its use could save an innocent person caught up in a criminal case. Can you help me to find the answer? Thanks for RT," he Tweeted.
In newspaper interviews he said he did not want to give any information about the case for risk of prejudicing the answers he received.
By Wednesday morning he had received more than 750 responses. Some users suggested it could be the top of a petrol can, or an emergency flare or even a container for urine samples.