"We can't control the situation in a war zone" - UN responds to sex abuse claims in Syria
Comments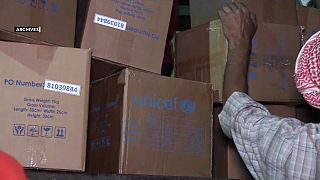 -
The United Nations is facing fresh claims that some of its staff sexually exploited women in Syria in exchange for humanitarian aid.
It comes after a British broadcaster published allegations that women would be offered extra supplies or nothing at all if they refused to comply.
The UN's relief agency, UNHCR, says it "unreservedly condemns" abuse of anyone in need of assistance.
But a spokesman stressed the claims were unproven and that it's impossible to monitor events on the ground.
"The mere suggestion that somehow the UN can control the situation in a war zone and the implied conclusion that we can somehow turn this on and off, is rather simplistic and disconnected from reality of what an aid operation in an open and fierce conflict," said the UNHCR's Andrej Mahecic.
Last month, the UN said it had taken action to quell exploitation amid claims that a culture of impunity is rife within the organisation.