UN reports a rise in allegations of sexual abuse by its personnel
Comments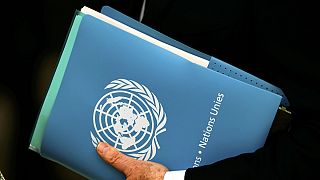 There's been a rise in the number of allegations of sexual exploitation or sexual abuse against United Nations personnel.
Last year there were 99 accusations compared to 80 in 2014, according to a new UN report.
The majority of the allegations, 69, were against individuals taking part in peacekeeping missions.
"That anyone serving under the UN flat should prey on the vulnerable is truly and abomination. We will never, never agree to protectors turning into predators," said Atul Khare, Under-Secretary-General for Field Support.
The report was compiled by the office of the UN Secretary-General Ban Ki-moon's, and came in response to a new UN 'name and shame' policy for peacekeepers after a series of allegations of rape and sexual abuse by international troops in the Central African Republic.
Most of the allegations involved troops from the Democratic Republic of Congo.
The findings do not give he nationalities of non-peacekeepers accused of abuse or exploitation.
Anguish over yet more sexual abuse allegations involving #peacekeepers in #CAR. https://t.co/8Zxwl6GJZSpic.twitter.com/tCs5lmN2am

— UN Radio (@UN_Radio) January 29, 2016