Russian ice swimmers brave -10C temperatures
Comments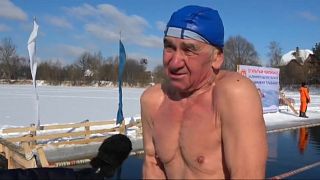 Now don't try this at home!
Ice swimmers in Russia's Baltic Sea enclave of Kaliningrad have been swimming in freezing minus 10 degree temperatures.
Dozens of people, some as old as 70, took part in a competition while spectators of all ages watched on the sidelines.
Mulled wine was on hand to warm up all concerned!