2018 Winter Olympics: What to expect
Comments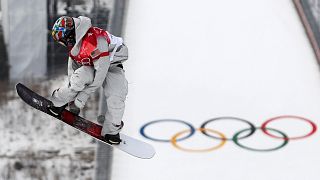 After two weeks of exhilarating winter sports, the PyeongChang 2018 Winter Olympics will come to an end of Sunday (February 25). Here's what to expect from the closing ceremony.
A story of perseverance
The closing ceremony, which starts at 12 p.m CET will focus on "the human spirit of perseverance," and tell the story of "The Next Wave".
The program, which will incorporate music, dance, and art, will be somewhat interactive, allowing spectators to both get involved and stay warm, said a press release.
"The (closing) festival with celebrate the athlete's hard work and achievement at the Games," said director of ceremonies for the PyeongChang 2018 Organising Committee, Oh Jang-hwan.
The show will "look towards the future" and incorporate Korean humour, Oh added.
Olympics meets K-pop
While the opening ceremony highlighted Korean traditions and culture, the closing ceremony will be more geared towards presenting Korean modernity.
A key part of Korea's modern culture, k-pop, will be showcased by boy band EXO and hip-hop female singer CL.
EXO is one of South Korea's most popular boy band at the moment. With currently nine members, the group sometimes breaks down into two sub-groups, the Korean-language EXO-K and the Mandarin EXO-M. The band has sold more than 8 million albums and numerous music awards.
At a press conference, former member of girl band 2NE1, CL said that she was "very honoured and glad" to be invited to perform at the Olympics in Korea.
A popular DJ will also throw an EDM show as the ceremony's finale said Korean news agency Yonhap.
The closing ceremony will also take at the Pyeongchang Olympic Stadium, an open-air stadium built exclusively for the ceremony.
To fight the cold, organisers will provide attendees with raincoats, blankets, and disposable hand warmers as temperatures are expected to drop as low as minus three degrees Celsius, with wind chills as low as minus nine degrees on Sunday.
The four final sporting events to watch before the closing ceremony begins are men's bobsledding, women's cross-country skiing, women's curling and men's ice hockey.