Anthrax scare for Prince Harry and Meghan Markle
Comments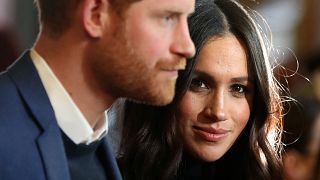 A letter has been sent to Prince Harry and his fiance Meghan Markle containing white powder purporting to be anthrax.
Counter-terrorism officers are investigating, according to UK media, which says the package was intercepted before reaching the couple and its contents found to be harmless.
The Evening Standard in London reports that the letter was also understood to have contained a racist message.
The paper says it was sent to Kensington Palace in London but delivered to St James's Palace for sorting earlier this month.