Trump-Russia investigation: Lawyer becomes 19th person charged, pleads guilty
Comments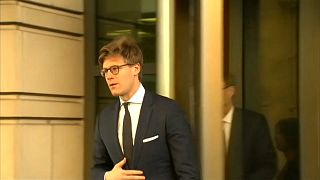 A lawyer has become the 19th person to be charged as part of the US investigation into possible collusion between President Donald Trump's election campaign team and Russia.
Attorney Alex van der Zwaan, the son-in-law of a Russian oligarch named in the controversial Steele dossier, has pleaded guilty to lying to investigators.
The case involves work that van der Zwaan performed in 2012 about Ukraine for two former Trump campaign aides.
The charges make no mention of the campaign or the 2016 election but experts say they show the extent of the probe being conducted by Special Counsel Robert Mueller.
Last year, US intelligence agencies found that Russia had meddled in the 2016 election.
Both President Vladimir Putin and Trump have denied the accusations, with the US leader dismissing the probe as "a witch hunt."