Oxfam bosses face grilling by British MPs
Comments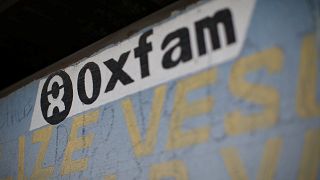 Senior Oxfam officials are being quizzed by British MPs on Tuesday amid the sexual misconduct scandal surrounding the aid organisation.
Chief Executive Mark Goldring and Caroline Thomson, the Chair of Trustees, have been called to an urgent meeting of the International Development Committtee in Westminster.
It wants answers about sexual exploitation in the aid sector following newspaper reports that some of Oxfam's staff paid for sex during a relief mission in Haiti after the earthquake there, eight years ago.
On Monday Oxfam released a 2011 internal report documenting accusations against Roland Van Hauwermeiren, who ran the aid body's operation in Haiti at the time. The report said Van Hauwermeiren had admitted to using prostitutes there although he has publicly denied wrongdoing.
Amid the scandal, the charity has apologised to Haiti and its people.
With the spotlight now also falling on other aid organisations, Haitian President Jovenel Moise has said sexual misconduct by Oxfam staff was just the tip of an "iceberg".
with Reuters