Haiti suspends Oxfam operations over sexual misconduct scandal
Comments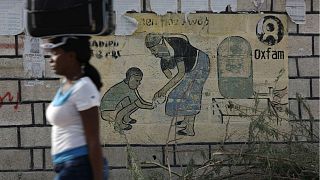 Haiti has suspended the operations of Oxfam Great Britain, as it investigates claims of sexual misconduct by staff following the 2010 earthquake.
The British aid organisation has been rocked by allegations that staff used prostitutes during a relief mission after the earthquake.
The country's minister of planning and external cooperation Aviol Fleurant said Oxfam made a "serious error" in not informing Haitian authorities of the allegations.
A final decision on Oxfam's right to operate in Haiti will be made in two months, he said.
"If during the two month-long investigation I find out there is a link between the aid funds that Oxfam received on behalf of Haiti and the crime that has been committed, we will... declare Oxfam Great Britain persona non grata and they would have to leave the country without further delay," Fleurant said.
Oxfam has apologised to the people of Haiti and the charity's supporters for its handling of the misconduct.
It recently announced a plan of action to "strengthen safeguarding systems across the organisation and stamp out abuse."
"We will continue with our work and values and act with honesty, responsibility and transparency in the fight against sexual harassment and abuse," Executive Director Winnie Byanyima said in a statement shared on Twitter.