New York bomber, Ahmad Rahimi, sentenced to life in prison
Comments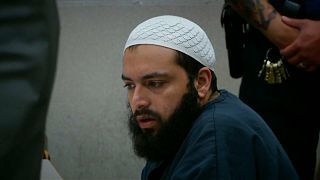 The man convicted of setting off pressure cooker bombs in New York in 2016 has been given two life sentences.
Afghan-born US citizen Ahmad Khan Rahimi injured 30 people when one of the bombs exploded in Manhattan.
According to federal prosecutors, the 30-year-old has shown no remorse for his actions.
Rahimi was accused of planting several homemade bombs including one along the route of a Marine Corps charity race.
Some failed to detonate and others were dealt with by police explosives experts.
Rahimi was arrested two days after the attacks following a shootout with police which left him in hospital for weeks.