Driver quits Oxfam over Haiti sex scandal
Comments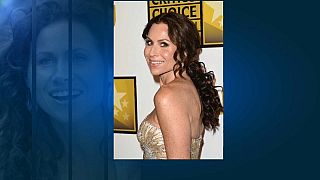 Minnie Driver has become the first celebrity to cut ties with Oxfam over the Haiti sexual misconduct scandal.
The British actress, who's one of 16 ambassadors for the charity, says she'll no longer support its Make Trade Fair campaign but will continue to fight for "social and economic justice."
The 48-year-old, best known for best known for her roles in Good Will Hunting, Grosse Point Blank and Hope Springs, has toured the world for Oxfam as a celebrity ambassador and also performed at a fundraising concert.
On Twitter she said she's been horrified by the allegations and devastated for the women who were used by people sent there to help them [and] devastated by the response of an organisation that I have been raising awareness for since I was 9 years old."
Oxfam, one of Britain's biggest charities, says it is deeply saddened but respects her decision to step down and that it's more committed now than ever to learn from its mistakes.
The British charity also faces having its government funding cut over claims its staff used prostitutes while delivering aid in Haiti after its devastating earthquake in 2011.
Britain's aid minister Penny Mordaunt will on Wednesday deliver a speech in Stockholm warning charities they will receive no cash if they fail to put robust safeguarding measures in place.
Oxfam's deputy chief executive Penny Lawrence has already resigned over the charity's handling of the affair.