Oxfam to face UK government review over Haiti sex worker scandal
Comments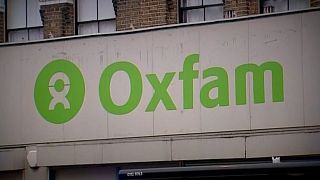 One of Britain's biggest charities Oxfam has been warned it could lose its funding after it emerged some of its former staff in Haiti hired sex workers while on a mission after the 2010 earthquake.
The country's charity regulator, the Charity Commission, said Oxfam had a duty to protect its staff and the people they work with - a process known as "safeguarding" - and had to declare any problems it had.
The scandal deepened on Sunday when The Observer newspaper claimed sex workers were also used during a 2011 relief mission in Chad.
Britain's overseas aid minister Penny Mordaunt said the reports of sexual exploitation were "utterly despicable".
"With regard to Oxfam and any other organisation that has safeguarding issues, we expect them to cooperate fully with such authorities, and we will cease to fund any organisation that does not," Mordaunt said in a statement.
"The horrific behaviour by some members of Oxfam staff in Haiti in 2011 is an example of a wider issue on which DFID (Department for International Development) is already taking action, both at home and with the international community via the UN."
Oxfam condemned the behaviour of some former staff in Haiti.
The charity said in a statement: "Oxfam's priority is to stand fully by the survivors of such reprehensible behavior - and to ensure that such behavior is absolutely rooted out of our organization.
"We stand firmly against the exploitation and abuse of women and girls."
Oxfam's own investigation into the allegations led to four people being fired and three others resigning.
Among the resignations was Roland Roland van Hauwermeiren, who worked as the charity's country director in both Haiti and Chad.