US suicides rise after Robin Williams death
Comments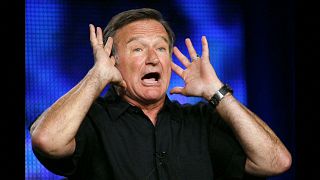 -
The death of Robin Williams has been linked to a rise in suicide rates in the United States.
According to a report by Columbia University's Mailman School of Public Health the number of people who took their own lives went up by nearly 10 percent after the comic actor's demise.
Many were copycat deaths, like Williams, by suffocation. 
Researchers found that in the five months from August to December 2014 some 18,690 deaths by suicide were recorded - an increase of 9.85 percent from the expected number of cases for the period. The study was published in the scientific journal PLOS One.
Williams, the Oscar-winning star of "Good Morning, Vietnam" and "Good Will Hunting" who was beloved for his humour, died in August 2014 at age 63 in a suicide that shocked fans worldwide.