Doping ban overturned for 28 Russian athletes
Comments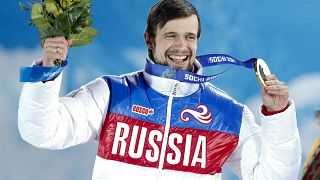 Copyright

REUTERS/Grigory Dukor/File Photo
Twenty-eight Russian athletes have had their Olympic doping bans overturned after a decision by a court that deals with sporting disputes.
The Court of Arbitration for Sport ruled there was insufficient evidence that the athletes had broken anti doping rules.
The decision goes directly against the International Olympic Committee (IOC) who had issued lifetime bans to the athletes for doping in the 2014 Sochi games.
There is now the possibility that the 28 competitors could seek late entry into the Pyeongchang Winter  games which opens in one week.
They would join their Russian teammates who arrived in South Korea on Thursday and Russia will now start talks about the possibility of late entry.
Eleven other athletes were ruled to have been guilty of doping but had their lifetime bans cut to just a ban from South Korea's competition.