French police take Tariq Ramadan into custody following rape accusations, says legal source
Comments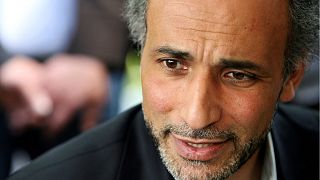 Copyright

REUTERS/Stephane Mahe/File Photo
French police opened a preliminary investigation into two allegations of rape against Islamic Studies scholar Tariq Ramadan, Reuters reported.
Ramadan, a professor at University of Oxford and prominent figure in the Middle East, took a leave of absence in November after two women, including French author Henda Ayari, filed complaints in France.
Ayari said in a Twitter post that she hoped her complaint would bring justice to other women who suffered aggression like she did.
Ramadan has denied the allegations and filed a complaint for slander against Ayari.
According to his official website, Ramadan is a scholar, president of think thank European Muslim Network in Brussels, and director of the Research Centre for Islamic Legislation and Ethics in Doha.