Company loses €400 million in 'largest ever cryptocurrency theft'
Comments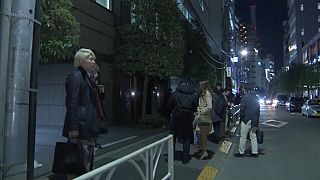 One of Japan's largest digital currency exchanges, Coincheck, has apologised to investors for losing up to 58 billion yen (€420 million) in virtual money.
The loss follows a hacking attack on the exchange's network. But the breach wasn't discovered until over eight hours later.
Investors waited outside the building in Tokyo after the company halted trading in a cryptocurrency called NEM.
A Coincheck representative told Japanese media on Friday that they may be unable to reimburse affected customers. But on Sunday they announced they would use 46bn yen (€340 million) of their own money to pay them back. The sum amounts to nearly 90 per cent of the missing funds.
Around 260,000 customers are thought to be affected by the alleged theft which, if confirmed, it would be the largest ever involving digital currency.
Another Tokyo exchange, MtGox, collapsed in 2014 after admitting that 320 million euro had been stolen from its network.