Nutella price cut sparks fights between shoppers in supermarkets across France
Comments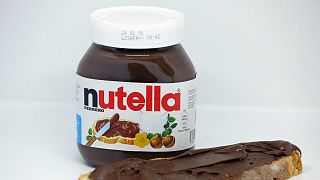 A 70 per cent price cut on 950-gram jars of Nutella has sparked violent scenes in supermarkets across France as customers jostled to grab a bargain.
The promotion was launched on Thursday (January 25) by the supermarket chain Intermarché and is due to run in stores until Saturday.
"People just rushed in, shoving everyone, breaking things. It was like an orgy," one employee in the northeastern town of Forbach told AFP, asking to remain anonymous.
"We were on the verge of calling the police."
The cost of the hazelnut spread was slashed to €1.41 from €4.50.
"They fought like animals. A woman had her hair pulled, an elderly lady had a cardboard box put on her head, another had a bloody hand, it was terrible," a witness told French newspaper Le Parisien.
The supermarket chain has not commented on the incidents and Ferrero, the Italian company that produces Nutella, dissociated itself from the promotion in a statement shared on Twitter:
"The decision for the promotion was taken unilaterally by Intermarché," the statement read.
"We condemn the consequences of this operation which can create confusion and disappointment among customers," it added.
Long queues have formed outside stories since Thursday morning.
"It's crazy, it seems like it's the first day of sales," an employee of Intermarché in Haguenau, Bas-Rhin, told AFP.
The entire stock of Nutella was cleared in the store, without incident, by "bargain hunters who came here only for that product," he added.