Ankara-Washington talks scheduled as Turkey pushes ahead in northern Syria
Comments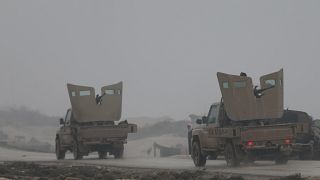 As Turkey pushes ahead with its offensive in northern Syria, President Recep Tayyip Erdogan has scheduled talks on Wednesday (January 24) with his US counterpart Donald Trump.
Operation Olive Branch has seen Turkish armed forces press into a Syrian Kurdish enclave, straining relations with its NATO allies.
Turkey's Foreign Minister Mevlut Cavusoglu said on Tuesday (January 23) that he had told US Secretary of State Rex Tillerson that Washington must put a stop to its support for the YPG mainly-Kurdish militia. Turkey considers the group a terrorist organisation.
However, the US military partners the YPG and operates bases in northern Syria. Cavusoglu had earlier warned that while Ankara didn't want to clash with US, Russian or Syrian forces, it would take any steps necessary for its security.