Record rise in flu cases sparks UK health alert
Comments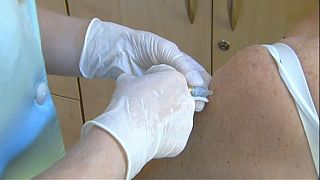 Flu rates across Britain have more than doubled with hospitalisations up by 50 percent.
'Aussie flu' is actually a bit of a misnomer. It is a strain that we have seen in previous seasons in the UK, in fact we saw it circulating last season. Hospital admissions have increased due to a combination of influenza A and B and no strain is currently dominating.

Medical Director, Public Health England
According to the latest figures from Public Health England there's been a 78 percent rise in the number of GP consultations over the last week.
At least nine people have been admitted to flu intensive care units - a 65 percent leap compared to this time last year.
In one of the latest cases, 18-year-old Bethany Walker died in hospital on Friday after catching flu.
She had been suffering from the virus at home in Scotland before it developed into pneumonia.
Some health authorities, struggling to cope, have urged people to stay at home unless they're in a high risk group such as the elderly, pregnant or if their symptoms are getting worse.
It's sparked a wave of media reports about an extremely vicious strain known as Aussie flu - officially named as H3N2. That's been blamed for up to 300 deaths in Australia.
Some experts have warned that this year's strain could be more dangerous than the 1968 flu pandemic that killed more than a million people worldwide.
Public Health Offficals say no strain is dominating and insist for now the best defence remains the flu vaccine.