Mas quits party leadership and fires Catalonian independence warning
Comments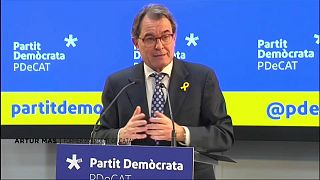 One of the historic figures of the Catalonian nationalist movement and a former president of Catalonia, Artur Mas, is resigning from the leadership of the Separatist Party, citing "internal divisions...and personal legal problems".
As a parting shot, he said that in today's conditions, independence is not a possible option for Catalonia right now.
"Not to have clearly exceeded 50% of the votes, obliges us to understand that accelerating the establishment of independence can not be done in the short term," he insisted.
Current Catalan leader Carles Puigdemont disagrees and believes Catalonia's nationalists have been given a mandate to govern, even if they are divided and cannot form a government.