Trump could be interviewed in Special Counsel probe within weeks -Washington Post
Comments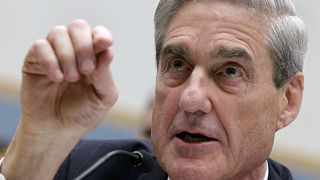 Special counsel Robert Mueller has told Donald Trump's legal team that his office is likely to seek an interview with the US president as part of its Russia probe, and one could take place within weeks, the Washington Post reported on Monday.
The post, citing a person close to Trump, said an interview on some limited portion of questions was possible within the next few weeks. The Post said Mueller brought up the issue of interviewing Trump during a meeting with the president's lawyers in late December.
The source reportedly told the paper that the affair was "moving faster than anyone really realizes", adding that Trump was comfortable with taking part in an interview.
However, the president's lawyers are reluctant to allow him to sit down for open-ended, face-to-face questioning without clear parameters, according to two people familiar with the discussions, the Post says.
The lawyer overseeing the Trump administration's response to the Mueller investigation said the White House did not comment on such matters.
Mueller is trying to determine whether Trump's campaign advisers colluded with the Russian government to influence the 2016 presidential election.