Donald Trump's commission on voter fraud is to be dissolved
Comments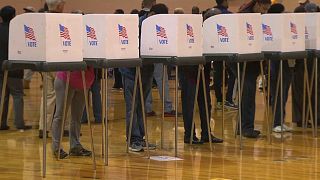 President Trump's controversial Advisory Commission on Election Integrity - often referred to as the voter fraud commission - is to be dissolved. The annuoncement was made by the White House on Wednesday. The group has been subject to several lawsuits and resistance from some states.
A White House statement said that "many states had refused to provide the commission with basic information relevant to its inquiry.
It went on to say that rather than subject taxpayers to endless legal expenses the president had signed an order to dissolve the body.
The White House maintains there is substantial evidence of voter fraud, although past studies have found it to be exceptionally rare. Trump created the commission in May 2017 after he continued to insist that as many as 5 million votes were cast illegally in the November 2016 presidential election. Critics believed the commission was part of a conservative campaign to strip minority voters and poor people from voter rolls.