Russia court upholds Navalny presidential election ban
Comments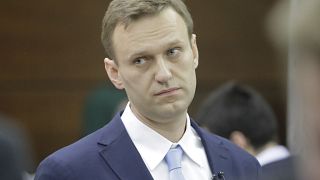 Russia's Supreme Court on Saturday upheld a ban on Alexei Navalny running for president next year.
The opposition leader wasn't in court to see his appeal rejected but renewed calls for a boycott of the vote, writing on Twitter that he and his supporters "will not recognise elections without competition".
Navalny was barred from standing by Russian election officials because of a suspended prison sentence in an embezzlement case that he says was politically motivated.
Polls indicate that President Vladimir Putin, who has dominated Russia's political landscape for nearly 20 years, is on course to be comfortably re-elected on March 18.
Navalny says his own exclusion from the vote makes a farce of the ballot.
He is set to appeal and take his case to the European Court of Human Rights, according to his lawyer Ivan Jdanov, quoted by the Interfax agency.
The lawyer, 41, who has staged some of the biggest anti-government demonstrations in years, has been jailed three times in 2017 and charged with breaking the law for organising public meetings and rallies.
with Reuters and AFP