Apple faces lawsuits over slow iPhones
Comments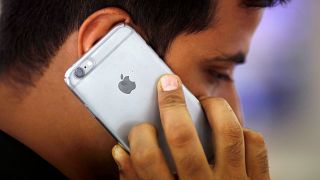 Copyright

REUTERS/Adnan Abidi/File
Apple is being accused of defrauding iPhone users by slowing devices.
It is facing several lawsuits filed in the past week since admitting software changes slowed devices to compensate for poor battery performance.
The lawsuits seek unspecified damages as well as, in some cases, reimbursement.
The tech giant acknowledged last week that operating system updates for a number of iPhones included a feature to "smooth out" power supply from old batteries.
That tweak may have led iPhone owners to misguided attempts to resolve issues over the last year, the lawsuits contended.
The cases, filed in several District Courts in the United States, seeks class action to represent potentially millions of iPhone users in the US.