Christmas tradition celebrates its 99th year
Comments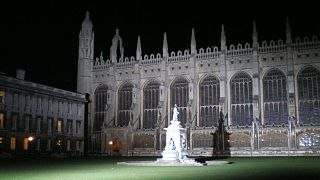 Amidst all the secular festivities, for millions of people around the globe, the arrival of Christmas is heralded by the first haunting notes of "Once in David's City", sung each year on Christmas Eve by a chorister of King's College, Cambridge. This year marks the 99th edition of the candlelit service.
The Festival of Nine Lessons and Carols was first introduced at King's in 1918, by Eric Milner-White, the college's then Dean. The beautiful singing of 16 trebles and 14 men quickly captured the public imagination, and, by 1928, it was being broadcast by the BBC.
The chorister who sings the solo at the opening of the service is traditionally only chosen immediately beforehand, by means of a gentle tap on the shoulder from the choirmaster.
The service is now broadcast not only by the BBC, but by broadcasting companies around the globe. Millions will tune in at 3pm GMT to listen.
Here is a taster of what you can expect: