45 injured in Spain train crash
Comments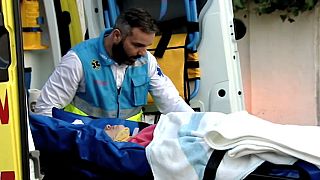 Spanish authorities say 45 people were injured when a double-decker commuter train crashed into a barrier.
Four people were seriously hurt but most were treated for bruises and anxiety, Madrid emergency services said in a statement.
The accident happened at around 3.30 p.m. on Friday (December 22), when the train was at its last stop at the Alcala de Henares train station, 40 km east of the Spanish capital.
Spain's train operator Renfe said it is investigating the cause of the accident.