More details emerge of Hungary letter
Comments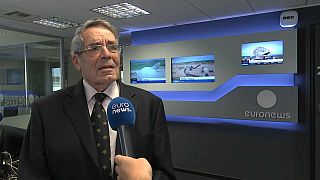 More details are emerging of the thinking behind an open letter sent by senior figures to the President of the European Commission asking to cut funding to Hungary.
Four EU heavyweights have asked Jean-Claude Juncker to stop the flow until basic democratic freedoms are reinstated.
Former EU Commissioner Ioannis Palaiokrassas is one of them.
"There are member states that have entered the EU but do not respect its democratic values. I see things that I do not think should be allowed to happen in today's Europe. That is why we signed this open letter which deplores arbitrariness and the disrespect of democratic institutions. The EU was founded as a democratic entity with the goal of creating a truly united federation. Anything outside this is just wrong," he told Euronews in an interview.
The letter, which has been seen by Euronews, claims there is little press freedom in Hungary, universities have lost their independence, and key public institutions have been de facto taken over by the governing Fidesz party