Giro d'Italia "West Jerusalem" climb down
Comments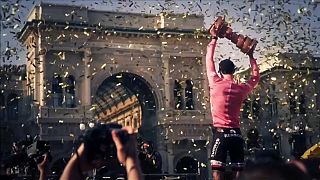 In what appears to be a major climbdown, organisers of next year's Giro d'Italia have renamed the first stage of the race.
The tour is set to hold three stages in Israel.
Officials had initially branded the first stage West Jerusalem in a bid to avoid competing Israeli and Palestinian claims over the city.
The distinction sparked a furious backlash from some Israeli politicians, including the country's sport's and culture minister, Miri Regev, who threatened to withdraw support for the race.
Now, in an apparent u-turn, the Giro's official website has changed the starting point to Jerusalem.
One of Europe's three Grand Tours, the Giro is set to return to Italy for the remaining 18 stages after beginning in Israel.