Dozens injured in nightclub collapse in Tenerife
Comments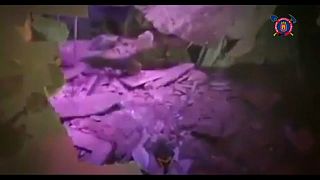 Twenty two people have been injured after the floor of a night club collapsed in Tenerife, some with serious bone fractures.
The Tenerife fire department said in a statement that the clubbers fell four metres into the basement of the Butterfly Disco Pub when the floor gave way at two thirty on Sunday morning.
Tenerife nightclub floor collapses, plunging 22 into basement https://t.co/NTE9Xi4845

— Guardian news (@guardiannews) November 26, 2017
Among the injured were two French men, a Belgian woman and a man from Romania officials said.
The club is in Playa de las Americas, an area popular with tourists on the Spanish island.