No more alcohol for US troops in Japan
Comments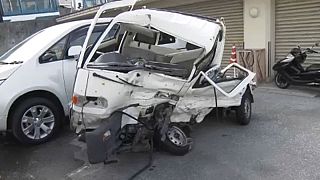 The US military has imposed a ban on alcohol for all of its Japan-based troops.
It follows a deadly, drink-driving-related crash involving one of its servicemen on Okinawa island.
Police say a US Marine has been placed under house arrest after crashing his truck into a minivan on Sunday. The local driver of the other vehicle was killed in the incident.
The Marine was reportedly three times over the legal blood alcohol limit. The military admits "alcohol may have been a factor" in the crash and has ordered "mandatory training to address responsible alcohol use, risk management and acceptable behaviour."