Karl Lagerfeld evokes Holocaust when criticising immigrants in Germany
Comments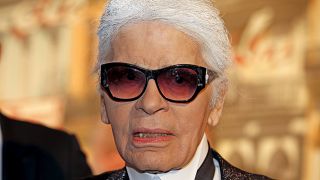 France's media regulator, the CSA, has announced on Monday that it has received hundreds of complaints after Chanel designer Karl Lagerfeld evoked the Holocaust to criticize German Chancellor Angela Merkel for her open border migration policy.
"One cannot — even if there are decades between them — kill millions of Jews so you can bring millions of their worst enemies in their place," Lagerfeld told French talk show Salut les Terriens! (Hello Earthlings!) on Saturday.
"I know someone in Germany who took a young Syrian and after four days said: 'The greatest thing Germany invented was the Holocaust'," he added.
Lagerfeld was born in Germany and was a child during the Second World War.
In 2015, during the peak of Europe's migration crisis, Angela Merkel declared Syrian asylum-seekers were welcome in German territory. That year in Germany, nearly 900,000 migrants were taken in.
"Merkel had already millions and millions (of immigrants) who are well integrated and who work and all is well … she had no need to take another million to improve her image as the wicked stepmother after the Greek crisis," Lagerfeld said.
"Look at France, the land of human rights, which has taken, I don't know, 10,000 or 20,000," he added.
"Suddenly we see the pastor's daughter," Lagerfeld went on to say, in reference to Merkel's father, who was a Protestant pastor.
The CSA said it was reviewing the sequence, which was broadcasted on the C8 channel.