Royal honour for train attack bravery
Comments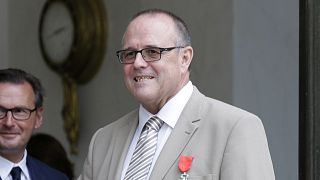 A British man has been awarded the Queen's Commendation for Bravery for helping thwart an Islamic extremist attack on a French high speed train in 2015.
Chris Norman received the honour in Paris.
"If I have been of service to people, it is a great pleasure for me to have been able to do that."
He is among a group of six said to have stopped the attacker, who was brandishing an assault rifle and a knife.